Our consortium consists of 17 partners from 5 member countries covering 3 main application areas.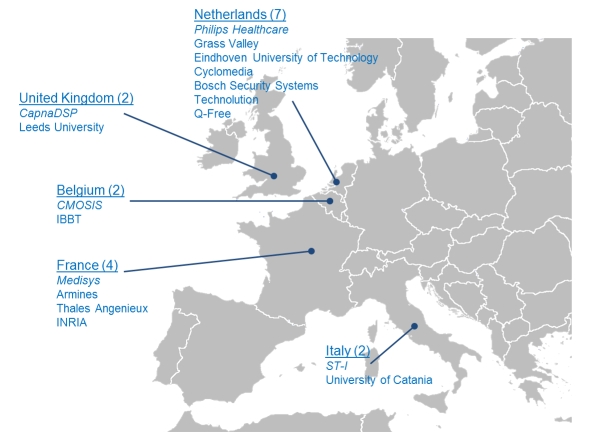 Consortium partners:

Analytics Engines specialises in high performance data and image analytics and accelerated computing. Founded in 2008 (as CapnaDSP) from the Institute of Electronics, Communications and Information Technology as a spin out of a multi-year research programme, Analytics Engines delivers novel implementations in software and hardware across a range of massively parallel compute technologies and platforms, including many/multi-core, FPGA, and GPU. These acceleration techniques allow real-time analysis and complex analytics on large data volumes across a range of domains including enterprise, insurance, medical, and retail.

ARMINES / CMM: ARMINES is a non-profit French association which rules the administrative and legal aspects of the research contracts of research laboratories of the Ecoles des Mines and of other teaching establishments. Among them, the Center of Mathematical Morphology (CMM) is a research laboratory belonging to Mines ParisTech. For 40 years now, the CMM has been developing a powerful theoretical framework for image processing, called Mathematical Morphology. The CMM has acquired a leading position in the fields of mathematical foundations of the theory, efficient algorithms design, resolution of applications involving image processing in various domains (computer vision, multimedia, biomedical applications, videosurveillance, etc.). The CMM is also involved in the development of software libraries and of specific hardware architectures.

Bosch Security Systems in the Netherlands is a regional branch of the Bosch Group, one of the world's biggest private industrial corporations. In the areas of automotive and industrial technology, consumer goods, and building technology, some 283,500 associates generated sales of 47.3 billion Euros in 2010. Bosch Security Systems develops, manufacturers and installs a range of security-related products including access control, fire alarms, public address, surveillance cameras and recorders. The Research and Development activities of the Business Unit Video Systems in the Netherlands are responsible for component selection, algorithm development and camera (platform) development for surveillance camera systems.

CMOSIS is a supplier of advanced off-the-shelf, customised and full custom CMOS image sensors, developed by a seasoned, multi-disciplinary team of image sensor experts. Our team members have contributed to image sensor technology over the last 15 years with many scientific publications, patent applications and product developments. CMOSIS supplies a growing range of standard, off-the- shelf CMOS image sensor products optimized for specific applications. These products feature high-performance pixel architectures, high frame rates, on-chip ADC, high dynamic range operation modes and high-speed digital interfaces.

CycloMedia Technology (CMT) is a rapidly growing high-technology company of about 120 employees and is located in Zaltbommel, the Netherlands. CMT is an innovative technology leader in the large-scale and panoramic visualization of environments, based on unique in-house development of recording and processing technology. The company develops professional applications in the area of photogrammetry and related techniques for capturing and visualization. It is the first company in the world that has captured a full country with high-quality pictures, both from the air and the ground. The company serves professionals with its unique pictorial database and related services and products.
The company has developed their own high-quality cameras and recording platforms. The unique, patented recording and processing systems produce high resolution, full sphere, geo-referenced panoramas that can be viewed from a human perspective. State-of-the-art visualization tools adaptable to the user's working environment allow quick and reliable inventories of huge areas.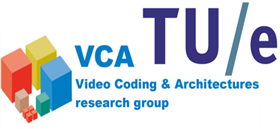 Eindhoven University of Technology (TUE, TU/e) provides B.Sc., M.Sc., designer, teacher and post-academic courses in all engineering disciplines. The TUE also houses a number of prominent Dutch research institutes and has a strong position in international networks. The TUE is a natural partner for high-tech companies, as well as a breeding place for start-ups in this area.
The Video Coding and Architectures (VCA) group has a long track record of cooperation in European and Dutch national projects (e.g. Space4U, Trust4All, I-Share, Candela, Cantata, ViCoMo, iGlance) and cooperate already with many industrial partners, such as ST Microelectronics, Prodrive, Vinotion, Philips, Bosch. The VCA Group has expertise in various application domains for image/video processing, such as embedded cameras and surveillance systems, and also conducts research on 3D video coding. The third area is special implementations, architecture design and embedded video architectures. The group has significant experience in fast algorithms or platform development for industrializations many industrial projects involving embedded and/or media processing technology.

Grass Valley Nederland B.V.: Grass Valley™ cameras provide the best picture quality along with the ultimate in functionality and flexibility for its users. With six Emmy® Awards as a tribute to our camera design and engineering excellence-including our latest for the LDK 8300 Live Super SloMo Camera-our system cameras, and robotic cameras have captured the world's highest profile, most prestigious events as well as local news and public affairs programming.
The LDK 8000 Elite and LDK 4000 Elite support Grass Valley 3G Transmission over fiber and triax. To further support 3G Transmission, the RefleX SuperXpander large-lens adaptor has been developed to make 3G even easier.

iMinds-UGent-IPI: The research group Image processing and Interpretation (IPI) at Ghent University is part of the Future Media and Imaging Department at iMinds, an independent research institute founded by the Flemish government to stimulate ICT innovation. The iMinds team offers companies and organizations active support in research and development. It brings together companies, authorities, and non-profit organizations to join forces on research projects. Both technical and non-technical issues are addressed within each of these projects.
The research group IPI focuses on image and video restoration and analysis and offers expertise on:
Real-time techniques for video restoration
Quality assessment of images and video
Numerical observers for the assessment of image and video quality in relation to medical detection tasks. In this area we have an ongoing cooperation with the Food and Drug Administration.
Real-time techniques for video analysis (object tracking, facial feature analysis, multi-camera occupancy monitoring).
In addition to applied projects, IPI is involved in a number fundamental research projects related to image and video processing

INRIA (National Institute for Research in Computer Science and Control) is a French public-sector scientific and technological institute operating under the dual authority of the Ministry of Research and the Ministry of Industry. INRIA's missions are "to undertake basic and applied research, to design experimental systems, to ensure technology and Knowledge Management, to organize international scientific exchanges, to carry out scientific assessments, and to contribute to standardization". The research carried out at INRIA brings together experts from the fields of computer science and applied mathematics covering the following areas: Networks and Systems; Software Engineering and Symbolic Computing; Man-Machine Interaction; Image Processing, Data Management, Knowledge Systems, Simulation and Optimization of Complex Systems. Stars is a multi-disciplinary INRIA team at the frontier of computer vision, knowledge-based systems, and software engineering. The Stars team is interested in research on intelligent reusable systems and cognitive vision including video understanding. More precisely, our research themes deal with the design of intelligent systems based on knowledge representation, learning and reasoning techniques. In video understanding we detect mobile objects (people) moving in the scene, we track them and understand people behavior specified by predefined models. Our researches thus concern the representation of the knowledge of objects, of events and of scenarios to recognize, as well as the reasoning processes useful for image understanding, like categorization for object recognition.
9 PhD theses have been done in visual surveillance within the Stars team. There are currently 4 full time researchers, 7 engineers and 7 PhD students who work in this research domain.
Stars has several international and industrial relations in video understanding:
Participation to eight European projects such as :
Dem@Care aims at monitoring older people to help them coping with dementia disease.
CARETAKER, VANAHEIM have aimed at discovering pertinent information in large multimedia database.
AVITRACK and CoFriend have monitored maintenance servicing around aircraft.
ADVISOR and SERKET were projects on multi camera video surveillance in subways, buildings.
Contract with RATP (metro company), SNCF (Train Company), ALSTOM, ST-Microelectronics, Thales, Bull, Akka, VTT for video interpretation and with French bank for people monitoring.
Technological transfer with 2 companies for visual surveillance and creation of the start-up KEENEO.
Stars has been among the leaders in the research area of video understanding since 1993 and has many publications in international conferences and journals. The team has in the past successfully initiated a company to exploit software in video understanding.
A literature in the domain (100 papers in video analysis, cognitive platform, behavior recognition, event detection, multimodal fusion) can be accessed through : http://www-sop.inria.fr/members/Francois.Bremond/

Philips Healthcare is a leading supplier of healthcare products and services, that deliver value throughout the complete cycle of care - from disease prevention to screening & diagnosis, to treatment, health management & monitoring - in key areas including cardiology, oncology, critical care and women's health.
Philips Healthcare is active in the following businesses:
Home healthcare Respiratory care, Medical alert services, Remote patient monitoring
Imaging systems X-Ray imaging, Computed Tomography, Magnetic Resonance Imaging, Nuclear imaging
Clinical care systems Ultrasound, Defibrillators, Electrocardiography
InformationRIS (radiology information system), PACS (picture archiving and communication system), Clinical imaging applications, Patient monitoring.
In 2007, Philips Healthcare's sales were 6.6 billion Euros, which makes this product division Philips 2nd largest contributor to overall sales (after Consumer Electronics). Philips Healthcare employs approximately 32.500 people in more than 60 countries. Headquarters are located in Andover, Mass., USA, and in Best, The Netherlands. Development and manufacturing sites are located in USA, The Netherlands, Germany, Finland, Israel, Brazil, and India. One of the Business Units within Philips Healthcare develops and produces high end cardio vascular X-Ray systems for interventional users. During an intervention, a physician acquires X-Ray images to visualize a catheter inside the arteries or heart of the patient, and relies on these X-Ray images for navigating the catheter, and for treatment of pathologies. Philips Healthcare plans to investigate performance characteristics, and performance predictability for the image processing algorithms and middleware.

Q-Free Netherlands B.V. is one of the leading developers of advanced, real-time video analysis, classification and recognition software. Every day, Q-Free software translates camera images and live videostreams to real-time information, resulting in faster decision making. Q-Free Netherlands software is in use in products for license plate recognition, transport, traffic control, law enforcement, surveillance and parking management. We market our products worldwide by partnering with leading companies in the different market segments. Our years of experience, our enthusiasm and the excellent quality of our software makes Q-Free Netherlands an interesting partner for product development and innovation in the area of recognition software.

Thales Angenieux is a world renowned manufacturer of precision optics, offering highest quality zoom lenses for motion picture and broadcast productions, night vision goggles, surveillance and security lenses. Rewarded five times in Hollywoood by the Academy of Motion Pictures Arts and Sciences, the Academy of Television Arts and Sciences and by the Society of Camera Operators, Thales Angenieux has remained the worldwide leader in the film zoom lens field and has become the European leader for night vision mastering intensified images as well as infrared. Its capacity of innovation makes Thales Angenieux a major player in today's 3D development. 2010 marked Angenieux's 75th anniversary.

Technolution provides innovative design solutions to major high-tech companies, specializing in the development of innovative and cost-effective technology for complex problems. We provide turn-key solutions developed in fixed price, fixed time project. We have expertise in multidisciplinary system design and development with embedded software, programmable logic and electronics.

Our competence areas include:
requirement analysis
multidisciplinary design
software engineering
electronics engineering
product delivery
life cycle management



Solutions developed by Technolution can be found in many market segments. The applications focus on high-speed data acquisition and data processing, motion control and complex power supplies. We have years of expertise gained in high-speed data paths, mixed-signal electronic designs and high-efficiency power drives.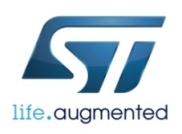 STMicroelectronics is one of the world's largest semiconductor companies with net revenues of US$ 9.73 billion in 2011. Offering one of the industry's broadest product portfolios, ST serves customers across the spectrum of electronics applications with innovative semiconductor solutions by leveraging its vast array of technologies, design expertise and combination of intellectual property portfolio, strategic partnerships and manufacturing strength.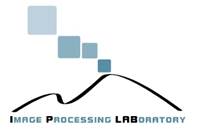 University of Catania, UNICT-DMI: The University of Catania is a focal point in research and learning since its founding, in 1434. Among the other departments, the Department of Mathematics and Computer Science is promoting and coordinating researchers in several areas of Pure and Applied Mathematics and Computer Science. The Department has many scientific collaborations with Italian and international research institutions as well as with industrial partners. Within to the aforementioned Department, the Image Processing Lab (IPLAB) is the core of competence in Multimedia, Image Processing and Computer Vision.

The University of Leeds is one of the top universities in the UK. We have over 33,000 students from 142 countries, and offer over 800 courses. We are currently ranked 24th in the UK by The Times and is in the top 150 of world universities. The Division of Medical Physics and School of Computing are collaborating in the PANORAMA project in the area of X-ray imaging. The Division of Medical Physics has had a research interest in X-ray imaging for over 30 years, with particular interest in image quality, image perception, image processing their relationship to radiation dose. The School of Computing was ranked in the top 10 computing departments in the UK in the most recent research assessment exercise with 80% of its research activities rated as internationally excellent or world leading. The computer vision group (led by Prof. David Hogg) has been in existence for over 18 years, focusing on general methods for object recognition, segmentation and video analysis; and on applications of computer vision to medicine, security, sport and entertainment.