PUBLICATIONS

The 2015 September and November editions of the PANORAMA Special Section in the Journal of Electronic Imaging have been published

For all publications resulting from the PANORAMA project, see the Publications page.


---
PANORAMA EVENTS

PANORAMA workshop at the Joint Conference on Computer Vision, Imaging and Computer Graphics Theory and Applications - VISIGRAPP, 7 January 2014 in Lisbon, Portugal.

PANORAMA Special Session at SPIE Electronic Imaging 2015, in conjunction with Image Processing: Algorithms and Systems XIII (Conference EI109), 8-12 February 2015 in San Francisco, California, USA. Conference program here.

The Special session on large scale video processing and analysis at ACIVS 2015, 26-29 October 2015 in Catania, Italy. Conference program here.


---
PANORAMA AT OTHER CONGRESSES AND CONFERENCES

20-21 November 2012: European Nanoelectronics Forum in Munich, Germany
PANORAMA contribution: Poster presentation

9-13 September 2013: 17th International Image Analysis and Processing (ICIAP) Conference in Naples, Italy
PANORAMA contribution: Oral presentation "White Paper on Industrial Applications of Computer Vision and Pattern Recognition" [pdf]

27-28 November 2013: PANORAMA presented at the European Nanoelectronics Forum 2013 in Barcelona, Spain

26-27 November 2014: PANORAMA presented at the European Nanoelectronics Forum 2014 in Cannes, France


1-2 December 2015: PANORAMA presented at the European Nanoelectronics Forum 2015 in Berlin, Germany, and won the Exhibition Award
The 2015 exhibition award winner is PANORAMA! #ENF2015 pic.twitter.com/pN8iw49Eym

— European N Forum'15 (@ENForum15) December 2, 2015
---
PARTNERSHIPS & RELATED PROJECTS

COPCAMS: COgnitive & Perceptive CAMeraS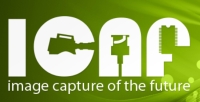 ICAF: Image capture of the future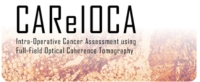 CAReIOCA: Intra-Operative cancer assessment using full-field optical coherence tomography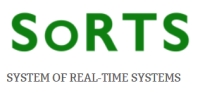 SoRTS: System of Real-Time Systems

Mediate: Patient Friendly Medical Intervention

HoliDes: Holistic Human Factors and System Design of Adaptive Cooperative Human-Machine Systems


---
INTERNAL ACTIVITIES
3-4 April 2012: the PANORAMA kick-off meeting was held on in Best, the Netherlands
19-20 June 2012: PANORAMA project meeting at iMinds, Gent, Belgium
6-7 November 2012: PANORAMA project meeting at INRIA, France
11-12 April 2013: PANORAMA project meeting at STMicroelectronics in Catania, Italy
23 May 2013: Project review in Brussels, Belgium
30-31 October 2013: PANORAMA project meeting at Thales-Angenieux in Saint-Galmier, France
9-10 April 2014: PANORAMA project meeting at University of Leeds, UK
11 June 2014: Project review in Brussels, Belgium
4-5 November 2014: PANORAMA project meeting in Eindhoven, The Netherlands
14-15 April 2015: PANORAMA project meeting at Centre for Mathematical Morphology (CMM) in Fontainebleau, France
28 May 2015: Project review at Philips Healthcare in Best, The Netherlands
13-14 October 2015: PANORAMA project meeting at Grass Valley in Breda, The Netherlands
10 March 2016: PANORAMA final review meeting at CMOSIS in Antwerp, Belgium


---